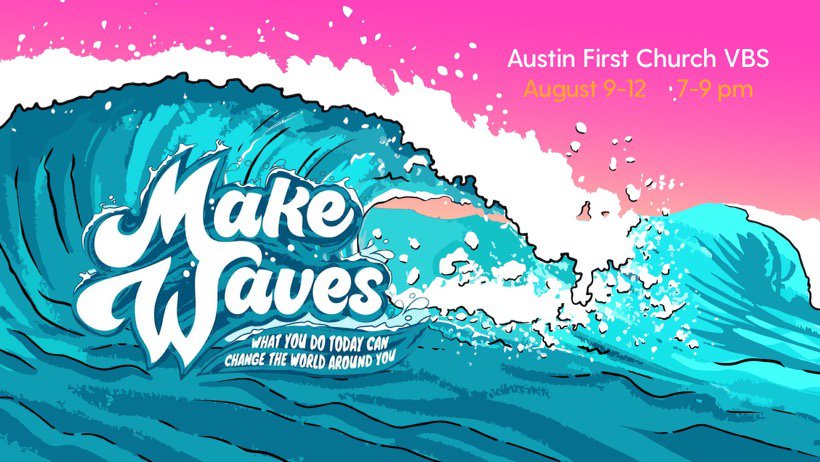 We are so excited about VBS 2022 running August 9-12!
Our VBS is for ages 4-11.
Here are some details you can look forward to this year:
Check in 6:45 to 7 pm
Rotation Stations from 7 to 8 pm
Make Waves: Changes service from 8 pm to 9 pm, including action songs, puppets and a special guest speaker who specializes in Kids Ministry!
Everyone is welcome to join in our Make Waves: Changes Service!
You can pay for the optional VBS t-shirt if you select you want one below for $10, using cash or card on site. T-shirts are subject to availability.
Register Below: (one registration at a time)